OUR PEOPLE
WE LIFT OUR PEOPLE.
Our students are the beating heart of this institution. To achieve upward mobility, they'll need the best educational experience possible–and with the right resources and support, we can make that happen. Together.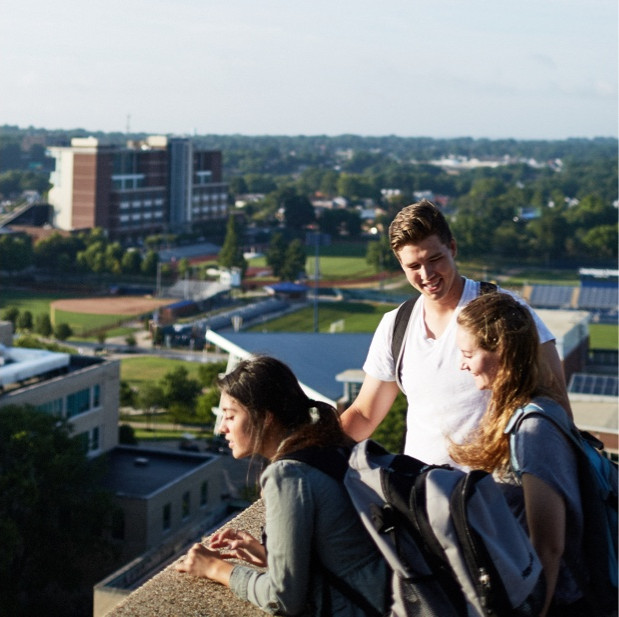 "People think of UA as a good school, but they don't realize how great of a school it is."
When we rise, they shine.
Many of the funds raised by this campaign will go toward scholarships and student support: giving students the tuition assistance they need to get here, and providing crucial programs and resources to help guide them during their time on campus.
$50M WILL GO TOWARD SCHOLARSHIPS AND STUDENT SUPPORT, INCLUDING:
---
Tuition, Fees, Room and Board
UA was named the 2019 National School of the Year by the National Association of College and University Residence Halls, for outstanding achievements.
---
Retention Support
In 2017, UA received the Dash Emergency grant to help low-income students overcome unexpected financial emergencies. 98 percent of aid recipients graduated or re-enrolled.
---
Book Scholarships
Students have received more than $30,000 in textbook support from the Salvation Army of Summit County and approximately $3,000 from the Families Helping Families grant.
---
Study Abroad, Competition and Performance Travel
Students of the award-winning Surveying and Mapping program placed first in the 2019 National Society of Professional Surveyors (NSPS) 18th Annual Student Competition.
---
ZipAssist
The Student Emergency Financial Assistance (SEFA) program allows UA to provide non-tuition dollars to students in need. Since receiving the grant, UA has assisted 331 students, distributing nearly $272,000 in aid.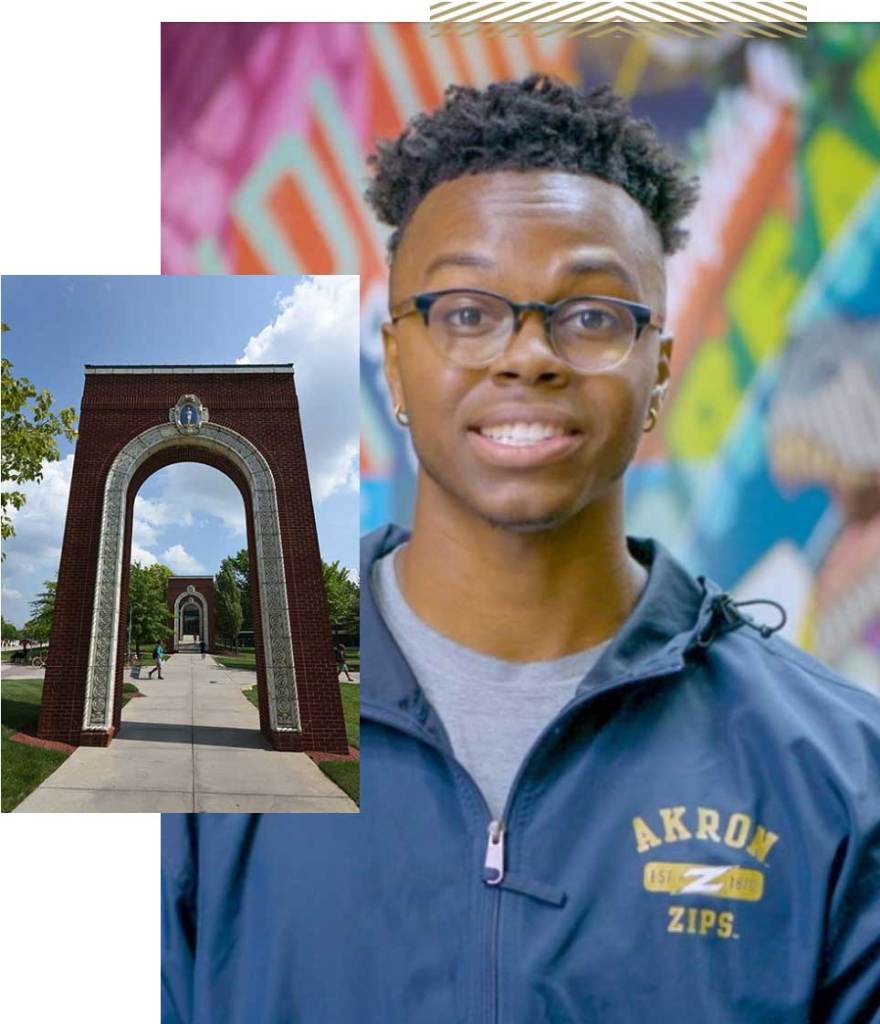 "Scholarship support has lifted a weight off of my shoulders."
Thanks to generous scholarship support, fourth-generation UA Legacy Student Jason Render was able to become a Zip—and become involved on campus as a Student Ambassador, member of the Student African-American Brotherhood, and volunteer with the Akron PeaceMakers.

YOUR GIFT FUELS OUR ASCENT
We have a vision and a plan. Now, we just need your support.